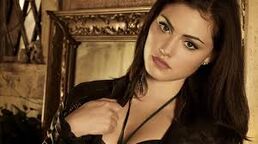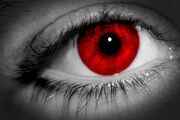 Bellatrix Thirteen
Edit
Just like her name, Bellatrix is as beautiful as Belle, but with a lot more tricks up her sleeve, one of them being her power. With a click of her fingers, Bellatrix can snatch away your willpower just like that, and make you do her bidding.
Name: Bellatrix Thirteen
Age: 20
DOB: 13/11/1993
Hair Colour: Black
Eye Colour: Red
Power: Takes Away People's Willpower
Mum: Unknown
Dad: Unknown
One click, one thought from Bellatrix and you could find your willpower is no longer your own. This deadly power that she possesses would make anyone else corrupted and evil, but not Bellatrix. Her power also helps during battle, as she can make the opposition lose their will to fight.
Personality
Edit
Although the power she possesses would make anyone else evil, Bellatrix is a bouncy happy person, even if she doesn't look it. Her happy-go-lucky charm rubs off on other people, and it is hard to be annoyed with Bellatrix for too long.